A smart business outsources all the tasks not relevant to its core specialty. Even Apple outsources its screens production to Samsung because they know that Samsung is the best at it. Doing so allows Apple to focus more on its core products. People at Apple get more time to stay close to the pulse of their customers. Likewise, an SEO firm is supposed to find new trends, tools and ideas to grow business for its clients – things considered to be its core competencies. Writing content is a generalized task an SEO firm can easily outsource. Let's discuss some benefits of outsourcing content writing services to a specialized content writing firm.
Benefits of using a Content Writing Service
1. Reliable Output
How many times has it happened that you wanted a blog on a state of the art DSLR, but your writer knew everything in the world except what a DSLR stands for? If your SEO agency uses an in-house content writer, you have most likely experienced a similar situation. Luckily, a content writing firm hires many writers who specialize in different niches. This variety gives you the flexibility to work with clients from diverse industries and still get content entirely relevant for your needs. The content writing company also maintains a whole team of writers rather than a single writer to ensure 24/7, 365 days writer availability for you. Besides, writers with different schedules from different parts of the world are on board, which guarantees work even on tight timelines.

2. Consistent Quality
The content writing firm trains and guides its writers to ensure quality in content. They share their insights and experiences to groom their writers continuously. They also teach them the use of quality enhancement systems like plagiarism checker tools and the use of advanced grammar checking platforms like Grammarly. These guys always stay on top of their industry trends due to consistent work and exposure to different clients. You can always learn something new about content writing from them!

3. Expert Editorial Handling
You do not need to understand the caliber of your writer and adapt to their level of understanding. The content writing company will assign you a single point of contact from whom you will get all your services. No direct dealing with individual writers is needed. Expert editors are pro in quickly grasping your requirements and debriefing them to their writers in the way they understand best. Also, the content writing company checks each writer's output before forwarding it to the client. You don't have to fear about the use of 'there' instead of 'their', expert editors make sure that only impeccable work reaches to you in the end.

4. Professional Workflows
So you assigned work to your writer and then thought he sent it to your client, but it turns out he didn't, and now you are sitting in a meeting ashamed in front of everyone. This scenario can be avoided entirely through the use of content writing firms. They use specialized project management and task tracking tools to save time and resources. These tools also allow work-sharing among team members to avoid mistakes and apply best practices. Besides, the use of tracking, managing and reporting tools ensure clear communication, which leads to higher output efficiency.

5. Lower Costs
Gone are the days when you had to hire a content writer on a fixed monthly wage, assign him or her a desk and design their 401k plans. Rather than retaining a full-time writer or team of writers, a content writing firm can be used as and when needed without incurring any costs in the long term benefits for permanent employees. The firm works on a project basis, so no payment needs to be made when you are not getting any work done by the firm. In this way, a content writing firm will lower your costs to an unprecedented level.

6. Predictable Pricing
If you are using independent writers, not only will their rates vary, but they will also not necessarily be the best available rates in the market. With a content writing firm, you will need to set prices only once for a defined period. You can then continue to use the firm's services in peace at a consistent rate for that whole period. It will be easy for you to quote a price to your clients as well. If your SEO agency is actually smart, it will choose a content writing company like Contentilo, which gives an unbeatable rate of less than $0.015 per word!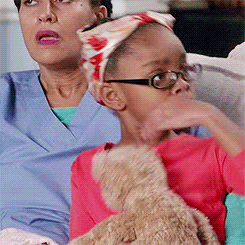 With organic traffic increased by as much as 111% through blog posts alone, SEO agencies need to create solid partnerships with reputable content writing firms to make sure that they continue to build and expand their clientele while their content needs are being taken care of by their content firms on autopilot!