Influencers are taking over the world faster than ever. With this growing rate in technological advancements and easy access to social media websites by billions of people all around the globe, influencing different things on social sites is at an all-time high. Moreover, being an influencer is not all fun and games. They do work a lot and with the dedication to be able to influence a whole lot of people by their content. They are able to market a product or service to tons of people without any significant difficulty, due to their loyal fan following. 
However, it is not uncommon to have questions regarding internet influencers and their marketing tactics. If you are curious like us, stick around to read about all there is to know about influencer marketing.
What Are Influencers
So, the first commonly asked question is, who really are people influencing on various social media websites. Well, influencers get various definitions from different people. Social media influencers usually have a following between 5000 to millions of followers. Involving an influencer helps persuade your target audience in a meaningful and engaging way.
The influencer has a well-established authority over their followers because they not only listen to their favorite influencers but also follow their advice. They are called followers for a reason!
Due to their extensive influence over their audience, businesses all around the world use them for marketing their products or services. Even if they don't, most influencers start their own business and market it to their audience. Well, when you consider the loyalty of their fans, it is an excellent marketing strategy for multiple companies to reach a broader audience. Moreover, that audience is highly loyal to the influencer they follow, which significantly increases the chances of the influencers actually to improve the overall sales for the product/service.
Where Do You Find Influencers And Why Do You Need Them?
Influencers use social media websites to influence people because it is easier to gain an audience following online than in person. The most famous sites include YouTube, FaceBook, Instagram, and Twitter. People use these sites because they can monetize their content and earn revenue. Moreover, mainly as they have billions of users combined all around the world. 
Influencers are important. There, I said it. Influencers do bring a lot of business to several companies all around the world. They provide a high-level of marketing for a fraction of the price. This does not mean that marketing with influencers is an inexpensive method. But, if you compare the attention your product/service receives due to the marketing by an influencer, compared to the same amount spent on other forms of advertisements, you can find a considerable difference.
How Does Influencer Marketing Help A Business?
There is not just one definitive way by which an influencer can help you out. The way they help you depends on the kind of relationship you have with them. If you use influencer outreach, the marketing would not be as good as you might expect. However, if you pay the influencer to carry out the marketing services for your business, you will see a massive improvement in the sales. So, how much do you have to pay to the influencers to carry out marketing for you? 
Well, it depends on influencers themselves. As a rule of thumb, the higher the fan following, the higher the price for marketing. Take an example of Kylie Jenner. Although she has a brand of her own, she still markets for FashionNova sometimes, as she has a fan following of over a hundred million on Instagram, she charges millions for a single post that promotes FashionNova. Contrastingly, if you get in touch with an influencer with around or over a hundred thousand followers, you'd be paying much less.
Here are a few ways an influencer can help market for your business.
Influencers can help produce an article/blog post, or a promotional video for your product/service.
Influencers can share your content with their audience to promote you. It may include your YouTube channel, or maybe your photography page on Instagram. It depends entirely on what you do. There is something for everyone.
Influencers can also give you access to their network so you can do self-promotion to their audience. Examples include a collaboration or group project.
Hence, it is safe to say that influencers can really help businesses out there!
People Trust Influencers Much More Than Brands
What is the first thing that comes to your mind when you see a brand advertising on billboards or the internet? "They are obviously trying to sell their products and earn profits out of them." To be honest, that is not even wrong. Businesses do have one primary goal in their mind, and that is profit maximization.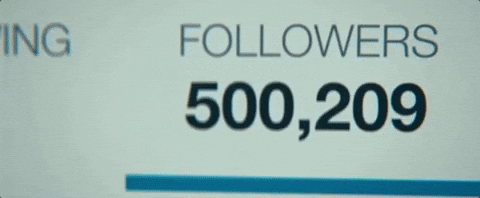 Now, think about a person that you trust and look forward to talks or markets about a service or a product. If you are one of the few "WOKE" people out there, you would realize the financial motive behind the promotion. However, the rest would think about it as a product or service that their ideals use. In return, it is highly likely that they end up using them as well.
In the past, businesses would market their products using famous celebrities and athletes. It was a great way to rake in fans. However, with the leading influence of online influencers, businesses now prefer advertising through them. According to a survey by Marketing Charts, Generation Z shows more interest in YouTube content makers rather than Hollywood Superstars. This statement alone is sufficient to justify the continually growing and changing standards among the society, including the influence of online influencers.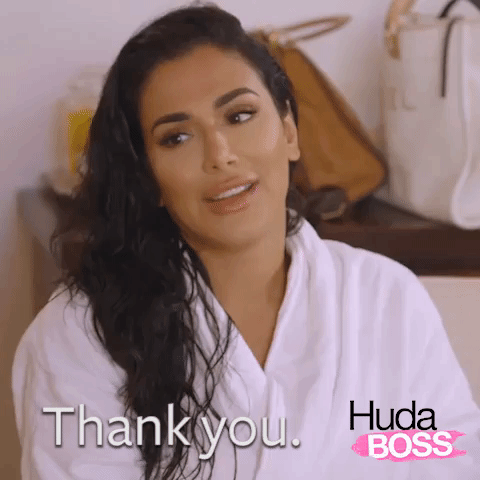 Case in point, Huda Kattan, the Iraqi/American makeup artist, beauty blogger, and entrepreneur. If you want to pitch a luxury beauty/lifestyle product to the masses then you need the right influencer for it. 
How To Find The Perfect Influencer
Now that you have an idea about what an influencer is and how they can positively impact marketing for your business. Let us now see how you can get the perfect influencer for yourself.
The first thing that you need to do is see what influencers fall into the category of your business industry. For instance, if you run a business that manufactures and sells gaming products, you need to look out for influencers that are related to gaming. Take Ninja (Fortnite Streamer) or Shroud (PUBG/Call Of Duty Streamer), for example. Both of these streamers have millions of followers, and every one of them is dedicated to gaming. Hence, if you want to promote your gaming chair, you can pay these streamers to use and promote the chair while live streaming so their audience can see what chair they use. Many are likely to be convinced to buy that gaming chair. 
Once you find your target influencers, just come up with an arrangement with them. It is not necessary that you involve a financial motive behind it. You can come up with something else in return for the marketing of your products/services. 
Case in point, health and fitness products: If you have the right budget and want to hit the fitness enthusiasts the best, then Kayla Itsines or Simeon Panda are your top choices.
Different Kinds Of Influencers
Similar to almost everything else, there are a few different kinds of influencers that you can see out there. So, we will cover the three broader categories of the influencers, which are micro-influencers, macro-influencers, and lastly, celebrity-influencers. So, depending on the type of business you run and your marketing targets, you can choose which one of these three types of influencers to choose. Now let's get in a bit more depth about these three.
Micro-Influencers
As the name itself suggests, micro-influencers are the most common kind of influencers that are unpopular outside their niche. However, the people in that niche consider these influencers as experts. They do not have a huge number of people following them, but those that do are incredibly supportive and dedicated. Hence, these influencers are a good way of introducing your product/service in the market.
Most of these micro-influencers have somewhere between 500-10,000 followers with a high level of engagement. All these followers consider the influencer expert and follow them due to their knowledge of specialist topics. 
Therefore, it is not necessary that you choose an influencer that has a huge fan base to market your product successfully. A micro-influencer that falls in a niche that is ideal for your product/service is much more likely to bring your success rather than a macro-influencer that has no knowledge or relevance about your product/service.
Daniel Wellington uses microinfluencers for a reason. And that reason is the engagement!
Macro-Influencers
Macro-Influencers are similar to micro-influencers, except for the fact that they have much more fan following, often in millions. The main difference between these and celebrity influencers is that macro-influencers are experts in their fields. Take Jeff Bullas, for example. This content marketing influencer has well over 500 thousand followers on twitter. Unlike celebrities, people might generally not know who they are. Take yourself, for example. Did you know that someone named Jeff Bullas is one of the leading content marketing influencers in the world? 
Therefore, if your business falls in their niche, you are in luck. For example, if content marketing is what you need, Jeff Bullas is considered the best by his followers, and your marketing would definitely be a success. However, the only negative aspect of macro-influencers is that they might cost you a lot, considering they are the pioneers and have a huge fan following. Moreover, they might only partner with you if,
You give them the incentive that convinces them to work with you.
They actually love your product/service enough to be happily promoting it to their fans.
Celebrity-Influencers
Lastly, we have the celebrity-influencers, which are the oldest and the most prominent among all. Businesses have been using celebrities to promote their products for a very long time now. As you might already know, celebrities have the highest fan following all around the world. They do not really have a niche but are known by the majority of people. We will take Kylie Jenner as an example again, as she is probably the highest-paid and renowned influencer all around the world. She has well over 100 million Instagram followers and charges a whopping $1.27 million per sponsored post. Now that is a massive sum of money for just a single promotional post.
Celebrities have proven to help businesses since the very beginning. It is not surprising that they help boost sales for the companies. For instance, Emma Watson wore a scarf by Crumpet once. It was photographed, and people saw it — this increased sales by 62% for Crumpet in just three weeks. Similarly, many businesses keep celebrities as their brand ambassadors to attract more audiences. Cristiano Ronaldo has been a brand ambassador for Nike for a very long time now, whereas Stephen Curry is the face of a renowned smartphone company, Vivo.
Conclusion
In a nutshell, influencers have taken over the world by storm. They are one of the best marketing strategies for businesses out there. Hence, it is highly recommended that you find the best kind of influencer for marketing your product/service and see the results yourself.