Writing SEO optimized content is not enough in 2020. You need to do something else, something different than others is not already doing. Otherwise, you won't be able to get an edge when it comes to promoting your content and ruling the Google search rankings in 2020.
SEO has become more structuralized. This means you now know what makes a content piece shoot for the skies. It is no longer a hit or miss scenario. You have specific steps provided by Google that you can use to rank higher in Google search rankings. But what are these SEO optimized content tips that will make you rank higher? In this article, we will find that out. So, without further ado, let's learn the basics of Google search ranking tips.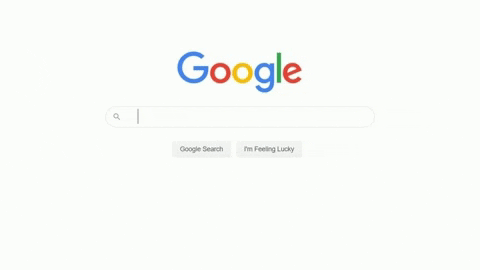 1. Find Relevant Keywords
Keywords are still valuable. Someone who says otherwise should be ignored. People still earn through SEO, and they focus on keywords. If keywords weren't working, they would have been long out of this business. So, use suitable software to find keywords for your content piece. I always use KWFinder because it is easy to use and much more affordable than other software in the market.
2. Create Interesting Content Piece
Your content piece should be interesting. Make a conversation, an argument around a topic, and then take it from there. Your readers should feel that you are familiar with the topic and that you are putting a LOGICAL argument about it. Don't directly make fun of the readers, or they will get offended. Similarly, don't write in a dull voice. Keep it simple and focus on creating a well-read content piece.
3. Write at least 1,500 Words
Most people say that the content length can vary depending on the content piece. That is the truth, but in 2020 the sweet spot is 1500+ words for a content piece. The best way to find out what content length you should keep is by searching your desired keyword on Google search. Now measure the length of the first three blogs that you find. Your content piece should be the average of these three. Matthew Woodward experimented recently on how content length helps rank content pieces. He observed that more extended length doesn't always lead to higher rankings. So, keep a sweet spot by analyzing the competition.
4. Add Facts, Figures, & Data
Facts, figures, and data are the backbone of your article. Not only it helps your audience in getting interesting content in an understandable format, but it also supports Google rank your website higher. Moreover, when you provide all the facts and figures, more people are likely to link to your site.
Google prefers Facts and figures in search snippets. So that is also the benefit of adding facts and figures to your articles.
5. Make Questions as Headings
Google now shows a 'people often ask' or 'people also search for' section in search rankings. These sections have questions and their answers from various blog posts. If you have questions in headings, there is a chance that Google will pick questions from your blog post to add to the people's section. What does it do for your website? It helps you come to the limelight. This means more people will read your answer and then land on your website. When more people read your content, i.e., more dwell time, Google will rank your website higher in search. This is the domino effect of SEO optimized content.
6. Create Tables & Charts
Similarly, your content piece must have tables and charts that people can see at a glance. These charts help people learn more about a topic in detail. Also, charts show that the writer is a domain expert and now just saying stuff without experience. Another benefit of having tables and charts in your content piece is to rank it in the Google rich snippets.
7. Add a FAQ Section
Let's not forget the Frequently Asked Question (FAQ) section. This is another structured data content piece that can help your website rank higher in search engines.
The FAQ section should be written and only answer questions directly to the point.
It is recommended that you have an FAQ schema code available so that you can quickly put them on your website. Google shows the FAQ section under blogs if the FAQ section is properly indexed through the schema data.
8. Add Images, Videos, & Infographics
It is also important that your blog has relevant images, videos, and infographics. If your blog doesn't require infographics, then don't add them, but it is recommended that you have a mix of visuals, including images and videos. This will help you rank your website in Google search pictures. Most people get to a website by checking out pictures related to it. You can even disallow Google from indexing your images if necessary. However, they are a great help to spread the word about your blog.
9. Add at least 3-5 Interlinks
While writing content is excellent. How are you going to keep people on your blog? By interlinking your other pieces of content. You can also link landing pages, service pages, and even homepage to distribute the link juice equally across the website. Top SEO experts like Brian Dean recommend adding 3 to 5 internal links in the content of your blog post. This increases your website's domain authority and also allows you to rank your other posts higher in search engines.
Consider these internal links as votes that tell the search engines, 'look, we have something of interest on these links.' That's how you boost your site rankings.
10. Make sure to add 3 Outbound links
While internal linking is important for any post, more important is to cite other websites in your content pieces. Your information is not coming from out of the blue. You must have consulted other blogs, websites, or even books before writing a content piece. So, why not cite them in your content and make it look authentic and original? Having quality outbound links is a ranking factor in Google search engine. If your content is citing research papers, books, and quality blogs, this makes Google think that your content has quality content in it as well.
11. Link Your Article/Blog/Landing Page from High DA Websites
Now that you have written the content piece, it is time to get backlinks from reputed websites.
Backlinks still MATTER!
Just the way you created backlinks previously has changed. In the old days, every link provided the same amount of link juice, but now high-quality blogs provide more link juice. There are many ways to get backlinks, such as guest posts, partnership emails, blog comments, forum posts, and even natural links. These will help you boost your site rankings.
12. Reword Your Content & Post On Web 2.0 Websites
One way to make Google notice your post and index it in search engines is through Web 2.0 blogs. Blogs such as medium, Squidoo, wordpress.com, Blogspot, Tumblr, and many others of similar nature offer a do-follow link to your blog. So, make a few web 2.0 blogs where you should be publishing content from your blog and other blogs on your list. This will help Google notice that your content offers valuable content. 
Note: You should not be posting reworded content from your website only because that will make Google think that you are using the web 2.0 website as a PBN for your blog.  And, Google doesn't like PBN websites.
13. Promote Your Content Through Social Media
Now that you have published content on your website, it is time to promote it through social channels. So, make accounts on Pinterest, Facebook, Twitter, Reddit, and other social media websites and start promoting your content pieces. These will give an initial boost to your site rankings.
Bottom-line
You must write content, but you must write SEO optimized content that can rank higher in search engines. To rank higher in the Google search engine, you have to follow a set of guidelines that we have discussed above. If you are still unable to understand how to rank your website higher in search engines, or if you need quality content to do that, contact Contentilo today.